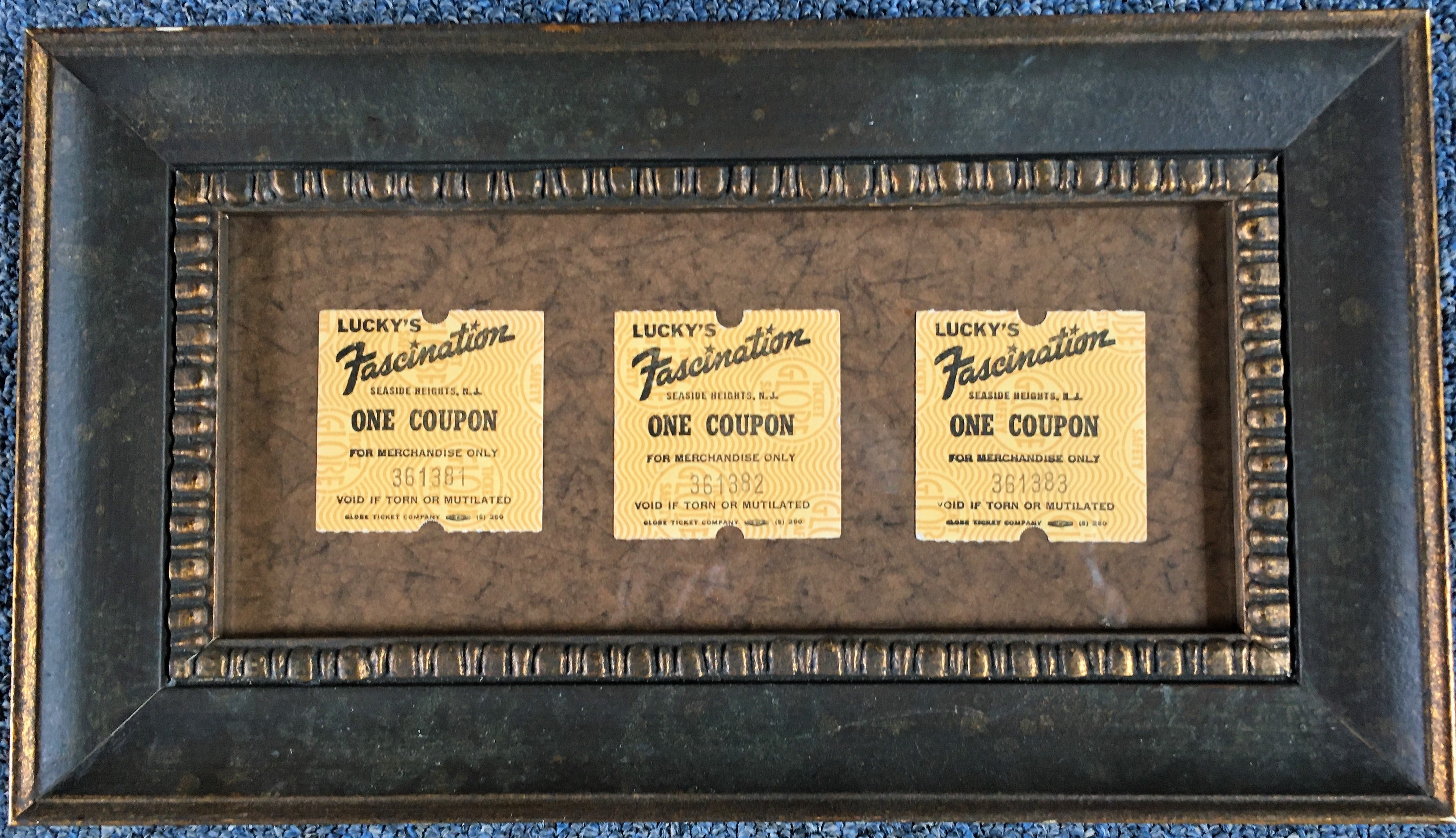 Framed tickets from Lucky's Fascination Amusement Park Seaside Heights NJ
This is a fun framing project of three tickets from Lucky's Fascination.  Remember the tickets you would get from playing Skee Ball!   The tickets are from the 1985 to about 1990.  Not sure of the year.   
The tickets have been mounted onto a cork style matboard and then framed in a mottled black and gold antique frame.  UV protective glass will keep the tickets from fading.  Dust cover and wire have been installed on the back.
Overall dimensions are  11 3/4 " in width and 6 3/4" in height
One of a kind.